"He who pays the piper calls the tune"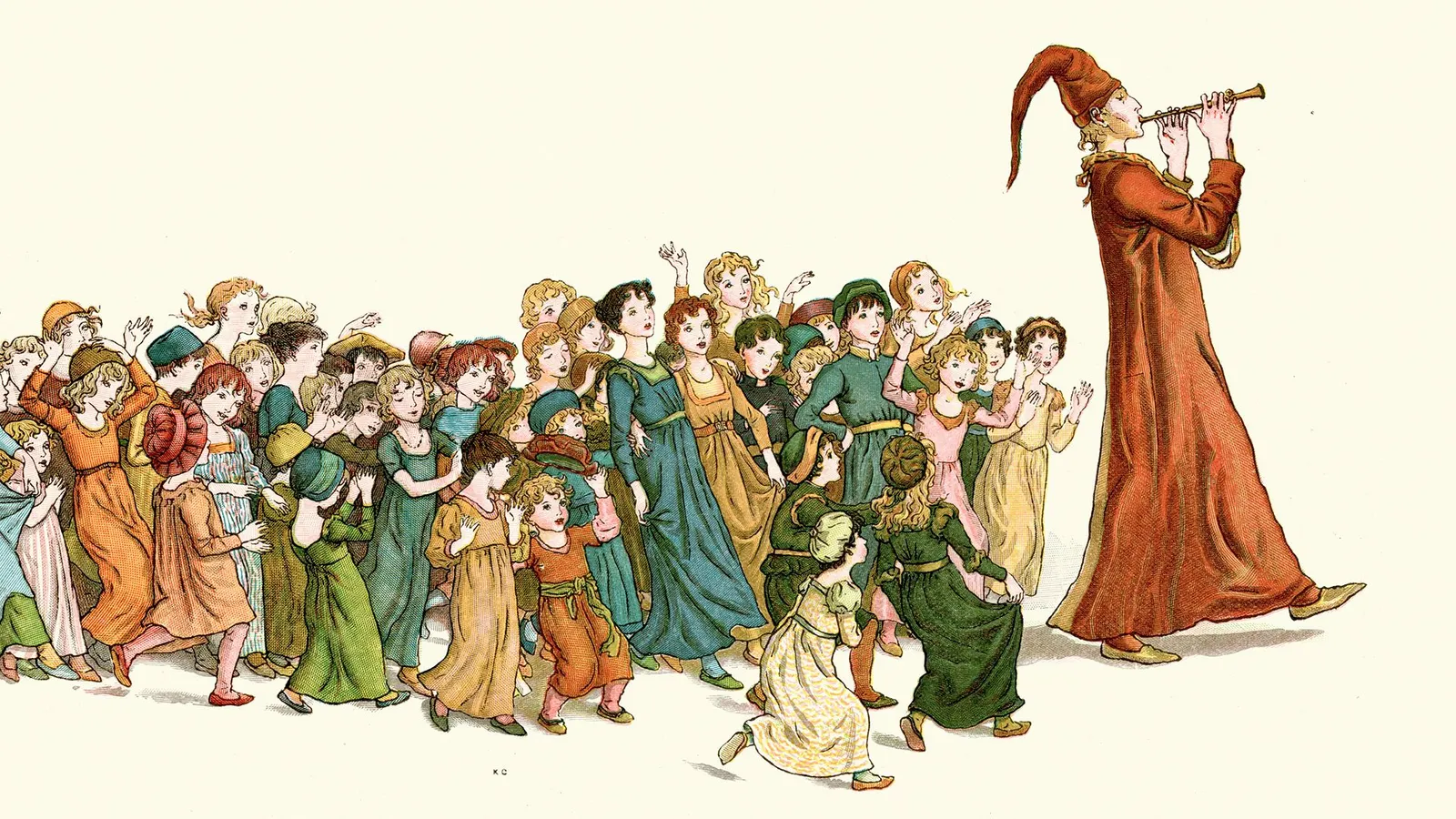 The famous Grimm Brothers legend, the Children of Hamelin.
And one of Robert Browning's best-known poems, The Pied Piper of Hamelin.
The Piper was hired by Hamelin to rid the town of its plague of rats.
Trailing after the hypnotic notes of the rat-catcher's magical flute, the rodents politely filed through the city gates to their presumed doom.
They weren't the only ones lured by his music, though.
When the town refused to pay the Piper for his service, the saviour turned into a more satanic seducer and came for Hamelin's children.
Entranced by the notes of his flute, the transfixed boys and girls followed the Piper out of town and simply vanished.
Time to pay the Piper
I guess the 1960's version of this was the terrifying child catcher in the Chitty Chitty bang bang film.
An 11th Century story invoked into a Hollywood film.
I'm sure our children are more secure these days, but not necessarily the house that they live in!
But here we are again in the land of never never.
Never worrying about our borrowing and never being concerned about paying it back.
But the Banks are on their pipes, their pointy hat and shoes are coming into every street near you.
As an example Wells Fargo announced this week that they now only lend on secured debt !
The bank is shutting down all existing personal lines of credit, just like that!
The property market is already showing signs of disaster ahead even without the eviction ban coming to an end, US side.
This financial experiment on liquidity is playing out in a grotesque manner.
It's utterly imperative that business future proof right here right now.
The very business technology that brings fixed and variable costs down in a deflationary cycle is accelerating like the SS Enterprise at warp speed.
The competition can simply sweep you away in the slightest downturn.
The figures your competition are enjoying.
68% increase of mobile traffic.
15-fold improvement of load and installation speed.
25-times reduced use of device storage.
52% average conversion increase.
78% average session increase.
137% engagement increase.