If you start a snowball fight on social media, you better be ready to handle the incoming !
Because an auto connected Capsule CRM will catch every snowball thrown and received.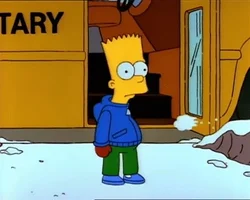 Maltix PWA APPS are designed to distribute on social media unlike websites or the old NATIVE APP hidden away in the APP store.
Think of your PWA APP as a distribution point for your business just as free as a bird.
You can encourage users to share APP to APP, on social media, on email, SMS, widgets and QR code.
They get the link, Kaboom ! its that easy.
Maltix apps are more shareable than the common cold! Maybe not the best analogy, but hear us out.
Users of any Maltix PWA APP can quickly and easily share that with their own network, via SMS, email, or social media.
Do you have incredible content that people will want to spread? Well, they can!
And you can encourage them by offering special discounts or prizes to customers who get your app lots of downloads by sharing it.
Since Maltix PWA APPS work across all devices and OS types, they can be shared across previously incompatible devices. So there's no stopping it really can go viral!
So you have on boarded with Maltix and ticked the inclusively priced technology boxes
PUSH NOTIFICATIONS
MEMBER LOGIN
E-COMMERCE INTEGRATION
LIVE CHAT
ANALYTICS
QR for your print
APPOINTMENT SCHEDULING
FORM & VOTE BUILDING
COUNTDOWN
SOCIAL ACCOUNT INTEGRATION
WORDPRESS MOBILE INTEGRATION
USER FEEDBACK
If you start a snowball fight on social media
So now the snowball fight begins, it could be incoming email, live chat, telephone call, text, Whats APP, messenger, appointment booking, inquiries, purchases, referrals, with multiple employee contact OMG !!
It's a Breeze with a Capsule Client Relationship Management CRM recommended by Maltix.
All incoming snowballs are automatically tracked and recorded.
Every snow ball thrown is automatically tracked and recorded.
Your Capsule CRM in a singular secure, cloud based custom fields and tag search system, free for the first 2 months through Maltix