Hotelier Middle East NEWSWIRE article 12-07-2021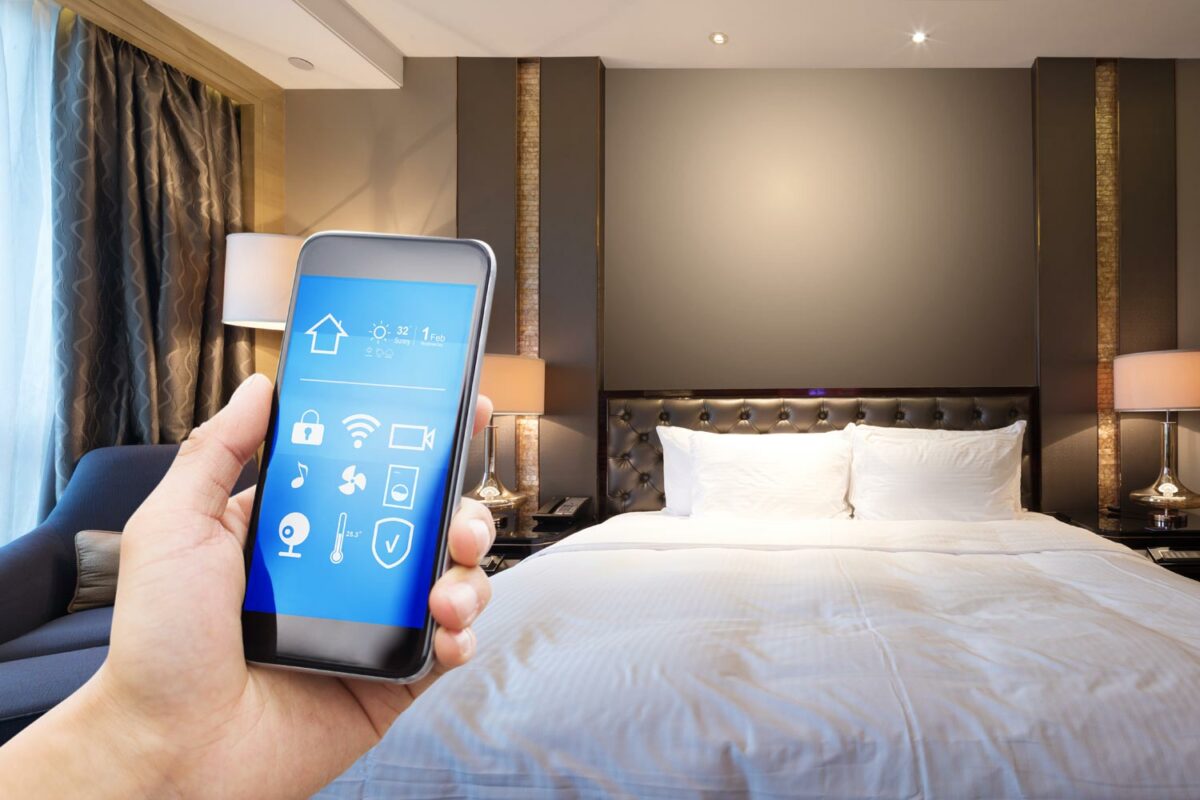 In 1988, the Louvre Pyramid was completed in Paris, adding 95 tonnes of steel and 105 tonnes of aluminium, stacked 70 feet in the air, to the grounds of the Louvre Museum.
At the time, people hated it, saying its modern, tech-filled and stripped back design had no place on the grounds of a 200-year old palace.

Now, however, the Louvre Pyramid has become an iconic sight and a physical representation of Paris' past and future coming together.

Why are we telling you all this? Well, the hospitality industry is at a similar juncture right now.

A traditionally analogue industry, hospitality has gradually introduced more and more technology. Some say it enriches the human side of things and others fear the personal touch will be lost.

As anyone who has stayed in a well thought-out hotel will tell you, it's about far more than just somewhere to stay for the night.
A visit to a hotel should be an experience from start to finish.
From the doorman tipping his hat to guests as they swing open the grand doors, to the shimmer of the mahogany desk as people check-in, or the appealing clunk of the door as a room key registers.
These are little details which by themselves may go unnoticed, but once combined, create something beyond the sum of its parts.

What would a hotel be then if that doorman was replaced by motion sensor system;
If the check-in process was done in advance via an APP, and if the room door swung open after recognising the guest's face as they approached it?
A personal touch
The equilibrium of maintaining the personal touch but using technology for convenience, efficiency and, most importantly in 2021, health and safety, is something Marko Zirdum, general manager at Bishop Design by Paul Bishop, has been thinking about.

The design firm is one of the most forward-thinking in the region and has worked on some of the most striking hospitality projects in recent times, including SLS Dubai in Business Bay.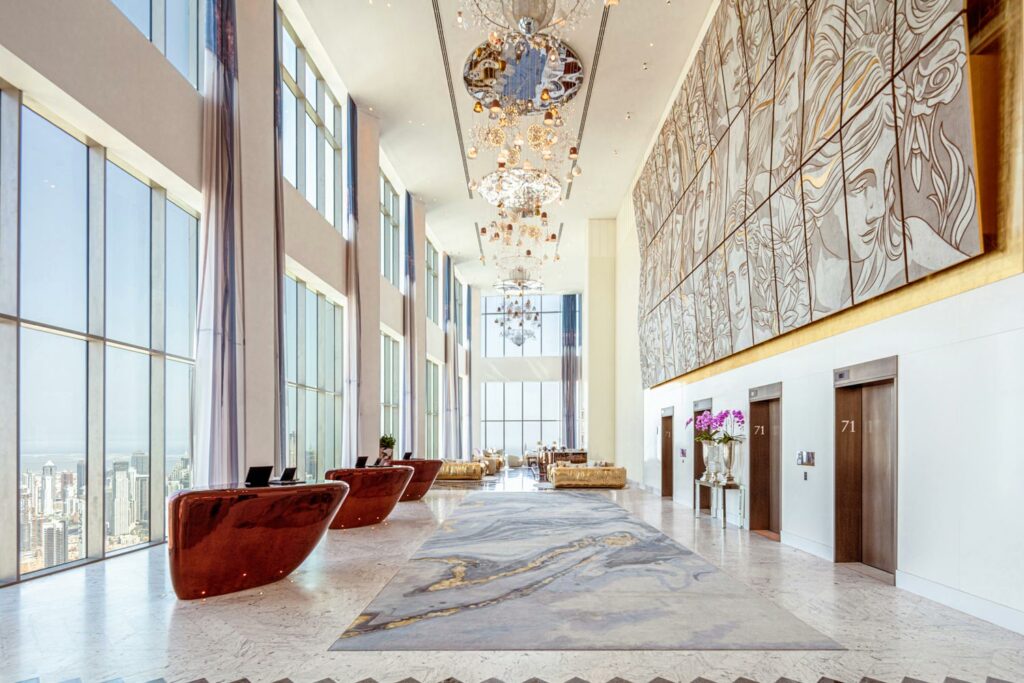 Zirdum says: "Hotels are aspiring to find that perfect balance across both guest-facing and operational technology.

"For instance, there is a need to operate with fewer people and this comes at a cost of personal interface.
From an operations point of view, this reduction in staff is certainly more evident in light of the pandemic.
Personal interface is lost as we transgress into the future, especially when referencing such notions as moving away from traditional check-in experiences.
However, this certainly wasn't caused by the pandemic, rather just a result of natural advancements."

Bruno Pessoa, director of design and technology services MEA at Minor Hotels, has a different outlook.
He believes hotel technology can only increase a property's personal touch.
Human interaction
Where does all of this leave the traditional, human concierge? Cleatus George, chief concierge at W Abu Dhabi – Yas Island isn't worried about being replaced by robots.
He says: "A concierge is important.
You are an advisor, a counsellor and a guest's best friend.
You are the one-stop person when a guest needs help.
The most important thing is that the guest puts their faith in you.
Even more now, when technology has made information available at one's fingertips, the tourist is overwhelmed with the amount of data online, opinions and options.
"Human beings seek personal recommendations based on subjectivity and emotion. Concierges are the ones to provide it.
We use knowledge, as well as our own experience to show our expertise to the guest while adding a personal touch.
"While it is a great tool for the concierge, technology will never be able to replace personal service and emotional bonds.
I always like to think that a service professional should go on a partial emotional journey with the guest, just enough so that the guest feels empathy but not so far as to be intrusive."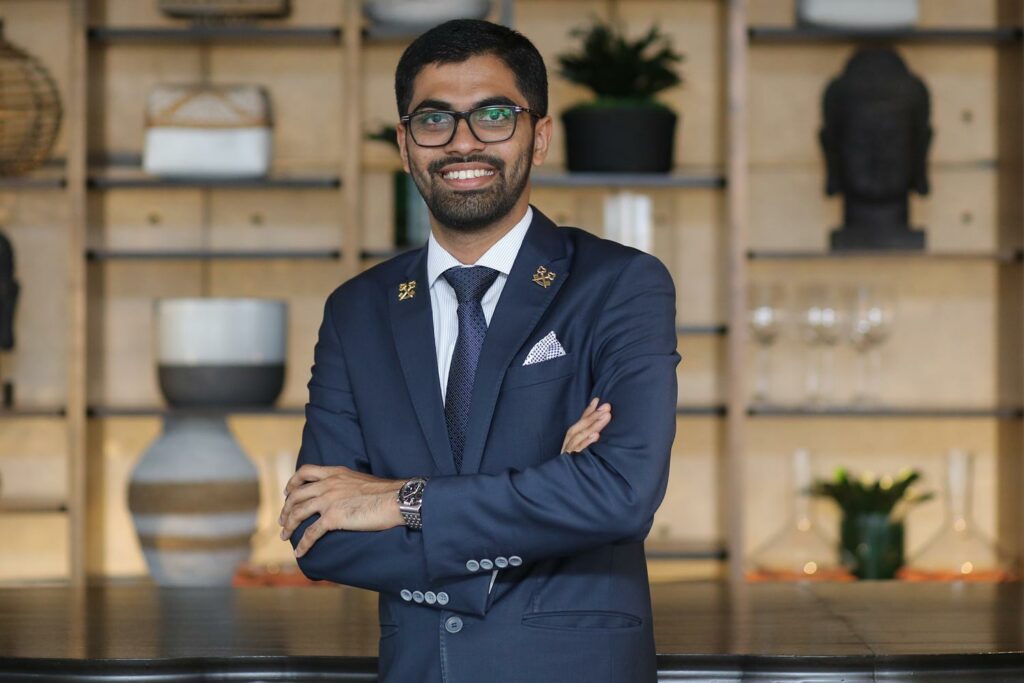 Guests are the priority
For Accor, the role of technology of hotels is two-fold:
To maximise comfort for the guest and to smooth operations. Tariq Valani, senior VP IT, India, MEA and Turkey, says: "From a design perspective, guest-facing technology is the new priority on their Smartphone.
Per Hotel its very good value and runs independently in the cloud
This meant that offerings such as WiFi, interactive television, guest room telephones and other solutions were always given importance over the rest.
Following the pandemic, there has been a shift to ensure that solutions put in place make our guests feel safe and have an "at home" experience.
"While we move through this pandemic, it has been clear that the guest's voice and needs have played a much bigger part in driving the technology strategy.
Where guests were not interested to use certain technologies in the past, this has changed dramatically.

"We are seeing a rise in comfort levels when it comes to online payments, using APPs for various purposes like opening door locks, switching on lights, opening curtains and scanning of new generation QR codes to access services in their room and in open spaces."
Room QR on beautiful wall signage can directly connect to staff departments within the Hotel and the Hotel CRM
QR can also connect to pay here enabled smart form pages
This is revolutionary for pay for use or purchases facilities within the Hotel or future promotions.
Interestingly, the professional QR code system we adopted allows us to change the destination of the QR code without reprinting.
More importantly, new Generation APPs, dont have to be downloaded from the APP store and are super light on customers smart phone memory.
We are building a database for future APP notifications and direct SMS for valued clients.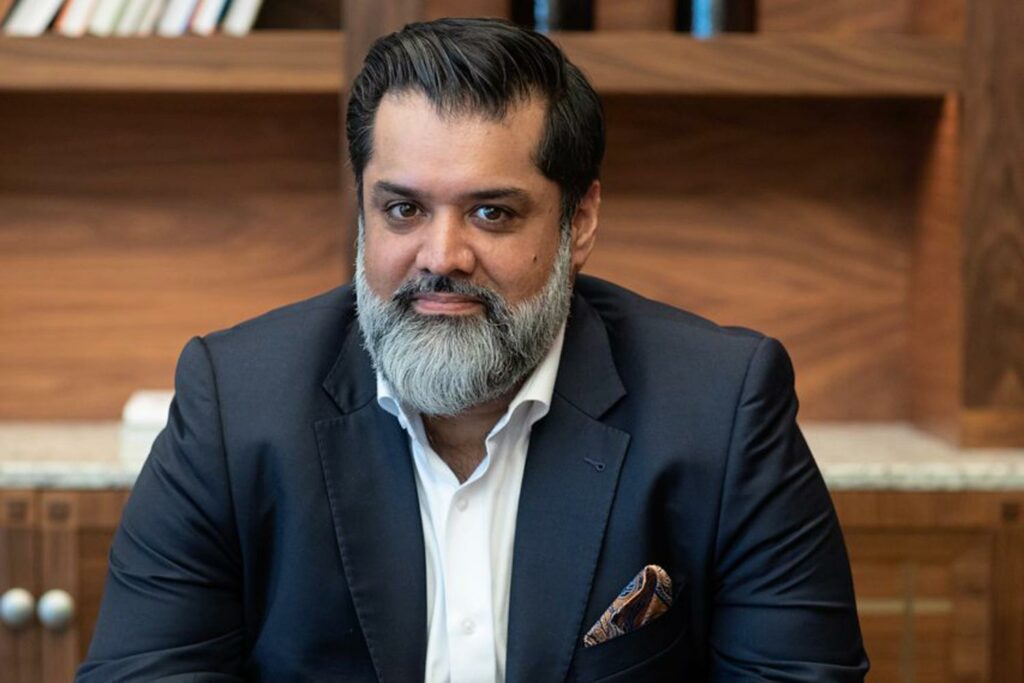 Changing spaces
How will people interact with the physical hotel space in the future? With automation being rolled out as quickly as possible in some new properties, designer Justin Wells, founder of Wells International, fears hospitality could be losing its tactile nature.

He says: "The philosophy of my business is around the theatrics and pageantry of hospitality.
I consider the way spaces perform, their illumination, the movement and change of shapes under the guise of theatrics.
And this is a trend being picked up by the global operators within the lifestyle brands."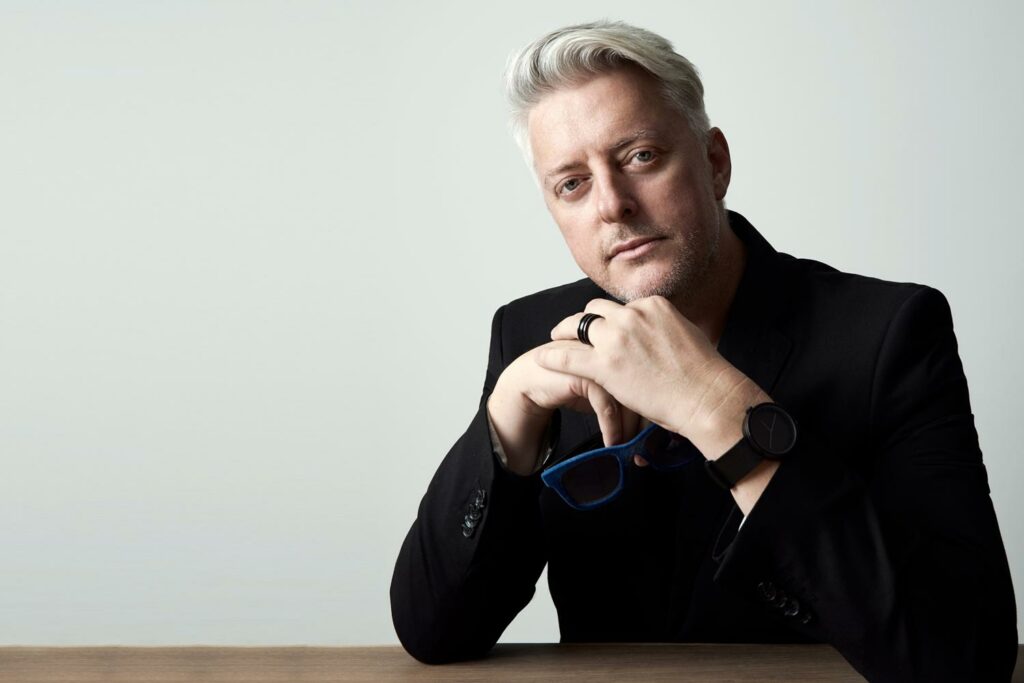 Having led designs for the striking W Abu Dhabi – Yas Island in a previous role, his approach to design is self-evident.

He adds: "Humans are very haptic, we love the feel and touch of things.
We can see luxury by its plushness and its detail, and at times, you really just want to feel it. In a world where everything is hard and easy to clean, visually it feels like a lessened experience.
I fear that diminishes the experience of the guest."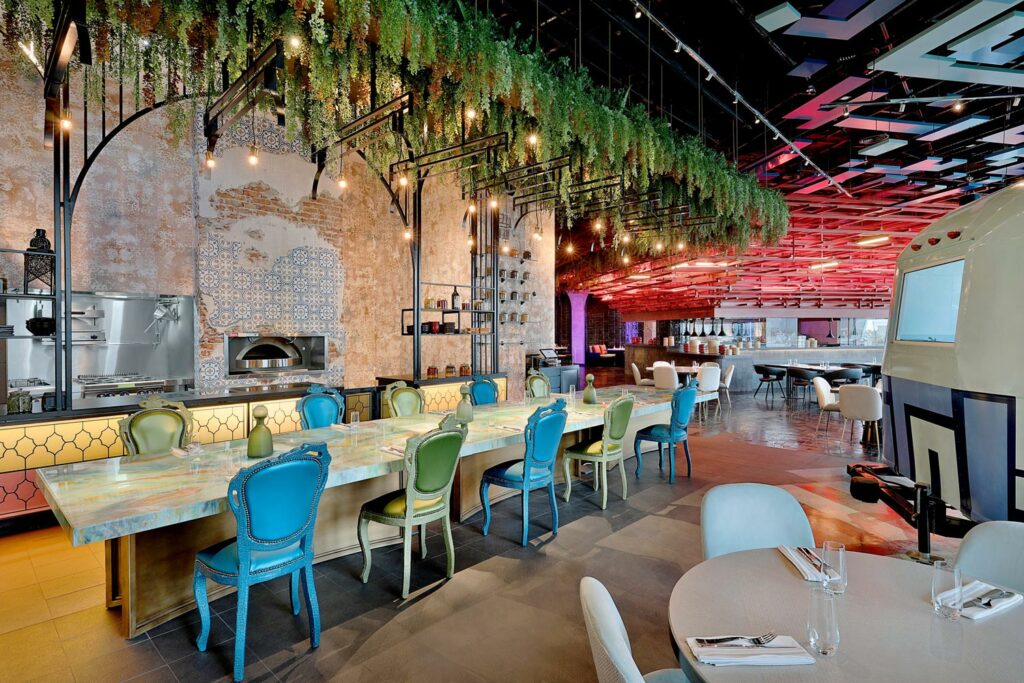 Hotels' hesitance
When it comes to owners and operators actually installing new pieces of technology, Wells says their is far too much resistance at the moment.

He explains: "You look at it through two different pairs of eyes. One pair is the owner/operators, and the other is designers.
For the owners and operators, technology is a cost and investment.

"We're not at the beginning of the pandemic but we're certainly not at the end"
Since we're in the middle, owners and operators are really questioning what is needed.
If an operator has 10,000 hotels and then has to tell each owner to invest in certain technologies, the magnitude of that investment is so much.
It's a difficult conversion to have, so economically, hotels are being cautious with what they implement.
Therefore, we're only seeing what's purposeful rather than what's flashy.
Some people want to take a leap, but others are watching things unfold."
Awakening the senses
Diane Thorsen, design director at Gensler thinks that while touchless technology will mean the tactile experience decreases, it doesn't mean guests can't be immersed into experiences.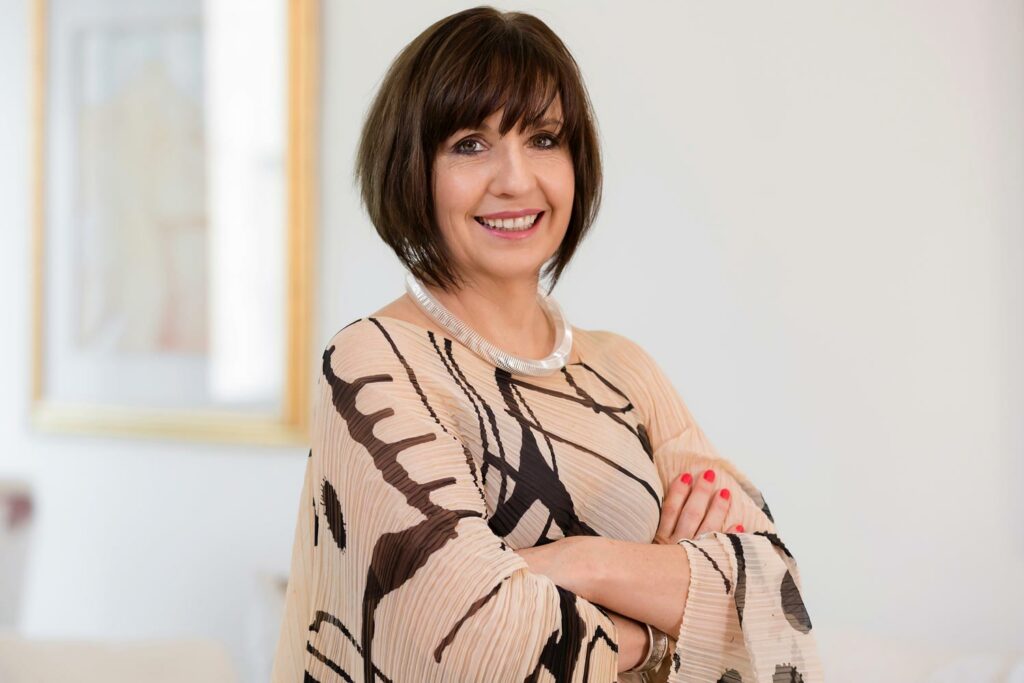 She says: "We experience spaces using all of our senses. All of them are really key, touch is only one of five.

"That being said, Gensler was recently challenged to design something that used sight and sound instead.
Typically hospitality designers focus on the tactile aspect, but we thought we could create a space where you could hear birds singing, smell bespoke room fragrances, and create your own experiences with taste, even.

"The sounds are artificial, but the way we captured those sounds in nature was natural and the audio has been beautifully done. It's about innovation."
Thorsen believes hotel design is going back to its basics.
She adds: "We've crafted a new niche whereby we can tell our owners we can create experiences that activate senses in an experiential way.
Sure spaces are becoming simpler, but in its place, spaces have been going back to their roots, and that's beautiful